January 31, 2015
"When dealing with critics, always remember this: Critics judge things based on what is outside the context of their understanding." -Shannon L. Alder
Several years ago, during the summer swim season, a swim dad approached me and began asking me questions about my oldest daughter and her swimming. At that point, she had been a year-round swimmer for two years. Her improvement from the two summers prior was nothing short of remarkable. I assumed he was talking to me because he was interested in the USA swimming program where she swam, the one I was President of at the time. However, after a few minutes, the conversation turned into something much different. He began talking about kids who play just one sport, and how I was setting my daughter up for injury and failure. Because he didn't know me (or take the time to get to know me), he was unaware that my daughter had played T-ball, field hockey and had taken a combination of karate and ju-jitsu classes for five years, not to mention the voice lessons. He didn't know that after trying all of those things, she came to me and said that swimming was what she really loved and that she wanted to focus on that more intensely. It was especially surprising to  me, because at the time, she wasn't very good at it. I was impressed with her desire to get better and her obvious passion for a sport she loved, despite not having had much success.
I spent that summer, and many after it, listening to parents whose kids did not swim year-round making excuses for why their kids weren't as fast as my kid. I don't know why they felt such a compulsion to explain this to me. I certainly wasn't concerned with what their child was or was not doing; unlike them, I wasn't interested in making comparisons. The  nice thing about swimming is that there are times achieved at each meet, so our daughter was only comparing her performance to her prior performances. And she liked what was happening as she watched her times continue to drop. I made it a point to avoid this dad and others like him. I call them the compare/contrast parents. They are constantly holding up their child and anyone who competes against them. They are constantly looking for all the ways their child is better, and all the ways they can get the edge for their kid. When they find one thing that someone else is better at than their child, then it's excuse-making time. It's time to cherry-pick an article or two that supports their viewpoint and puts others down to make themselves feel better. It must be exhausting to live that way, which is why I don't.
Enter the Facebook article re-posts accompanied by stern warnings for parents of single-sport kids, of course from the parents whose kids play multiple sports. A rudimentary chart began circulating on Facebook regarding Ohio State's football recruits. The number of players on the team who played multiple sports: 42; the number who were one sport only: 5. I guess this is supposed to send me a message that if I want my daughter to play football for Ohio State, I better sign her up quickly for a bunch of other sports. I see this every couple months, the onslaught of negativity at kids (and their oh-so-naive parents) who focus on one sport earlier than others. I get it; there are only so many sports scholarships out there. All of our kids are competing for them, I guess, if that's your focus already, when your kids are still in elementary and middle school (eye roll). Here's the thing about our family: while my daughter loves to swim and has expressed that she would possibly like to swim in college, we did not engage her in year-round swimming at the age of 9 so that we could start her on the road to a swimming scholarship. If she gets one some day, that would be wonderful; and I'm sure we'll all be very pleased. However, that is not, nor has it ever been, our focus with her. Our focus has been on enabling our daughter to achieve at the level she wants to, in a sport that she loves.
All of these articles and re-posts make the same faulty assumption, that parents who support their child specializing in one sport expect scholarships because of it, and force their child into specialization for this very reason. This is a completely false notion and writers of these articles, and all the parents who post them, should stop making assumptions about parental intent. Many things can change from the time a child is elementary/middle school aged to high school, when coaches are actually starting to look at your swimmer. There are a lot of swimmers who peak at age 12 or younger. Performance levels as a "10 and under wonder" do not translate into indications of future success, which is why we have always tried to stay level-headed about swimming, our daughter's achieved times, and what that might mean for her future. The truth is, what she's doing now, or what she did years ago, means next to nothing when it comes to her future swimming. She swims because she loves to swim; she has zero interest in playing other sports right now. And although other parents clearly feel very strongly about our daughter's choice, her choice is perfectly ok.
Swimming has done wonderful things for our daughters. It has allowed them to get into crazy good shape; their endurance is unreal. They have learned about the importance of commitment, attention to detail/technique; and we strongly feel that it's made both of our girls into very focused students as well. They've learned time management and study skills because they work around their swimming/school schedule. In addition, swimming has had a tremendous influence on our younger daughter's health. A year ago, doctors thought she may have early onset scoliosis. Because I went through the 6-month checkups myself as a kid, I wanted to do something different for my daughter, to see if we could avoid future treatment. After 6 months of seeking help from a PT friend of ours, and having those exercises reinforced during her dry land training at her swim club, and through her in-water practice, the curve in her spine went from almost 9 degrees to less than 5, a number not even considered scoliosis. The specialist at Shriner's was shocked into complete silence as he compared the two x-rays, before quizzically wanting to know what we were doing. When we told him about her swimming and dry land training, he was shocked and impressed, and told us to keep on doing what we're doing. It turns out that swimming may save her from the dreaded 6-month checkups for a crooked spine.
Most of the articles warning against single sport specialization point to burn-out and overuse injuries, which is certainly a major concern if your child is a pitcher or a quarterback, using the one same explosive motion all the time, every day, year after year. Swimming is a very symmetrical sport, and a life-long sport with good reason. Have you ever checked out the lap lanes at your local gym? They're loaded with people who've been swimming for decades. A couple articles have pointed out that swimming is quite different from other sports when it comes to specialization in several ways. One of them, "Sport Specialization at a Young Age: Is Swimming Different?" by Dr. Rod Havriluk, Ph.D. states the following:
"The most obvious difference between swimming and other sports is the performance environment. Most sports are land-based, while swimming is performed in the water. Natural human movements (like running, jumping, and throwing) that are applicable to most land-based sports are ineffective in the water. While diversification offers practice on similar skills under different sport conditions, these skills are counterproductive for swimming. Humans cannot rely on innate movement patterns to achieve an expert skill level in swimming. Swimming skills must be learned and the age at which an athlete specializes must be considered.

Most land-based ball sports require movement skills in many directions using varying amounts of range of motion at each joint. Practice for a secondary sport may even train an athlete in a select skill better than the primary sport. For example, practice anticipating and reacting to an opposing player in basketball may help develop similar skills in football. Swimming, however, requires, repetition of the same effective movement sequence on every stroke cycle. Swimming strokes are generally not even remotely replicated in other sports, and certainly not in the water."
A year ago, my oldest missed a bunch of practices heading into a big meet due to illness. She did not have a good meet; every stroke seemed "off." Her coach talked to us about swimmers sometimes "losing their feel of the water" when out for extended periods of time. The more practices she attends, the better her feel for the water has been. Non-swimmers won't understand this concept, but for any swimmer/coach, they know exactly what it means when discussing whether a swimmer has a feel for the water or not. Endurance also has something to do with the reason many swimmers choose to stick with the sport year-round. After even a two-week break, many swimmers have to fight to get back to the level they were at only weeks ago. Those initial practices at the beginning of the season are always brutal for that very reason. It's also the reason that many swimmers choose to stay in the water. Another key difference when it comes to swimming versus other land-sports is the flexibility required to be effective at the sport of swimming.
"For example, an effective arm recovery in freestyle and butterfly utilizes the full range of motion at the shoulder joint. A young swimmer who learns to use this range can retain it as he/she grows. However, swimmers will not naturally use their full range of motion without considerable quality practice.

In contrast, swimmers who wait until the teenage years to specialize may already have a reduced range of motion at the shoulder, making it far more difficult to master technique elements like the arm recovery in free and fly" (Havriluk).
And here's something else to consider: "In addition, young teenagers who have not yet specialized may not be very competitive. Less competitive swimmers often have fewer opportunities as far as training time, contact with more skilled coaches, and access to advanced technology. A delay in specialization can present substantial obstacles to ever achieving expert level skills" (Havriluk). I saw this during the first year my daughter swam competitively, before she got involved in club swimming. A "back of the pack" swimmer, the attention that she got was minimal. With 20 kids per lane, how could you blame the coaches for not correcting every technique problem they saw? They simply didn't have the means to do so. My daughter attended practice regularly, but constantly reinforcing the same bad habits because you don't know the best techniques isn't doing you a whole lot of good. Moving to a specialized program, with a more manageable number of kids per lane and a better coach:swimmer ratio made all the difference for her. Choosing to focus on swimming exclusively gave her more free time at home to just be a kid when she wasn't swimming, riding her bike, reading good books, etc. It killed me when she wanted to quit karate/ju-jitsu and focus just on swimming, but being over-scheduled with too many activities/sports for the sake of diversification and not allowing kids to get proper rest isn't beneficial either.
Dr. Havriluk concludes with this final statement: "A program that optimizes the quality (emphasis mine, not his) of instruction can offer the advantages of specialization at an early age without the negative consequences." It's a sentiment expressed by more than one expert, the idea of quality instruction making all the difference. In the journal article, "Practice Makes Perfect and Other Curricular Myths in the Sport Specialization Debate," author Jody Brylinsky provides a wealth of evidence that agrees with this concept. "It is not the specialization or diverse sport-training experience that is critical, but the type of training and instruction provided in any training context" (Brylinsky). This concept makes a lot of sense. I have frequently heard of swimmers destroying their shoulders at a young age. But when you couple these swimmers with a steady stint with a coach who's had zero recent education, who is still pulling work-outs from his memories of three decades ago and killing kids with "junk yardage," it's not all that surprising. Call it an overuse injury if you want, but one could easily argue that many of these types of injuries happen because of by sub-par coaching.
There are plenty of coaches out there whose focus is on winning right now, who coach more from ego than they do from the desire to see athletes succeed long-term. I've seen them first-hand and avoid them at all costs.These are the ones you want to avoid, especially if your child has chosen to specialize. "Sport skill instruction and sport training that focus on long-term athlete development provide the cumulative advantage to nurture talent, regardless of the training context in which it is offered (Brylinsky). The goal then, becomes placing your young athlete in capable and educated hands. "While multiple-sport participation is presumed to inherently provide a variation in training, this may not always be the case. Many sports require the same physiological demands and use similar training routines" (Brylinsky). The common theme when it comes to avoiding over-use injuries and burnout seems to be an appropriate period of rest, which can be obtained in a singular sport or in a multi-sport environment. Appropriate rest is very important when it comes to athletes of all types. Educated coaches know this. When choosing a program and/or coach for your child, one question to ask them is about their coaching education and whether or not they continue to learn. Coaches who attend conferences, research and move up the levels in ASCA, who try new things at practice and who says things like, "I read an article about. . . " are the kinds of coaches you want to expose your young athletes to as much as possible. Our oldest daughter started swimming competitively at the age of 8, late by comparison to many of her friends who had been swimming since the age of 5 or 6. The best choice she made (you read that right. . . SHE made the choice), was to ask us to find a private lesson coach to learn proper technique from so she improve. The goal for her was catching up and being competitive, not surpassing everyone and getting a college scholarship. Remember, she was 9 when she made the decision to begin swimming year-round. While I've met many parents who fantasize about the idea of college scholarships when their kids are 9, I haven't met an adolescent yet who has been signed by a college. We tend to be of the level headed swim parent variety: our kids swim because they like to swim, not for the potential freebies they could get down the road.
Although focus on technique is important, especially with a sport like swimming, Brylinsky also stresses the importance of "deliberate play," defined as "activities regulated by age-adaptive rules controlled by children to maximize enjoyment." In these types of activities, "children use experimentation of movements without worrying about performance outcomes, fostering an implicit approach to instruction" which can result in "increased retention of new skills, reduced occurrence of reinvestment in complex skills, a heightened sense of competence, and a greater resistance to stress" (Brylinsky). I can think of many activities I've seen my swimmer girls do at practice (and at meets) that would fit into these categories, working on achieving negative splits being just one of them.  "However, counting on diverse sport opportunities to naturally provide "deliberate play" or "implicit instruction" would be a mistake. Just changing the sport context does not create these useful instructional techniques;" and "Diverse sport experiences will not necessarily produce these learning environments any more than sport specialization prohibits them" (Brylinsky). Again, this relates directly back to the education and skill of your child's coach. "It would be a mistake to assume that diverse sports opportunities will provide more problem-solving experiences for athletes than specialized single-sport training. Highly qualified coaches will be able to provide an abundance of meaningful practice drills that maximize active participatory-learning in either context. Unqualified coaches, even in a diverse sport environment, may have limited ability to develop an interactive  practice or facilitate athlete-led error detection and correction" (Brylinsky). This is one of the things I have always appreciated about USA Swimming, the many opportunities the organization gives for coaches to learn more, via online education, regional conferences and through mentoring programs.
Specialization vs. multi-sport participation seems to be the new parental debate; but it doesn't have to be. Parents of kids who play multiple sports need to stop making the following assumptions: kids specialize for scholarships, kids specialize because of coach/parent demands. While these assumptions may be accurate for some athletes who specialize, none of these apply to our family, and many other swim families I know. Sometimes, there's just a kid who loves a sport, and wants to do just that sport. It's as simple as that. And while I guess I should appreciate the multi-sport participant's parents for wanting to look out for me and mine, we're completely comfortable making our own decisions regarding our family, just as I'm sure they're comfortable making decisions for theirs. People don't fit into prescribed little categories; and perhaps everyone should try being less judgmental. "The lessons to be learned, however, lie in what the dialogue tells us about the need to focus on quality training and instruction in either sport setting" (Brylinsky). Does your child have high quality coaches in all four sports they play? It's something to think about.
And if your focus is on your child achieving elite status in their sport of choice, there's another factor that seems to set apart those who go on to elite status from those who don't. "When one considers in addition the prerequisite motivation necessary to engage in deliberate practice every day for years and decades, where most children and adolescents of similar age engage in play and leisure, the real constraints on the acquisition of expert performance become apparent. The commitment to deliberate practice distinguishes the expert performer from the vast majority of children and adults who seem to have remarkable difficulty meeting the much lower demands on practice in schools, adult education and physical exercise programs" (Ericsson, Tesch-Romer). Achieving elite status in a sport can not be boiled down to doing just any one thing. It's a combination of things that make athletes successful: genetics, commitment, motivation, deliberate practice, stellar coaching, nutrition, proper rest periods, etc. When I think about the successful athletes I know, who have gone on to play their chosen sport in college, one thing stands out about them: they simply love what they do. If playing multiple sports makes your young athlete happy, that's great. Keep letting them do it. But when a child has made the choice to specialize, perhaps others should learn to respect that too.
"How would your life be different if…You stopped making negative judgmental assumptions about people you encounter? Let today be the day…You look for the good in everyone you meet and respect their journey." -Steve Mariboli "Life, the Truth, and Being Free"
Brylinsky, Jody. "Practice Makes Perfect and Other Curricular Myths in the Sport Specialization Debate." Journal of Physical Education, Recreation & Dance. 81:8. (2010) 22-25.
Ericsson, K.A. Krampe, R.T., & Tesch-Romer, C. The role of deliberate practice in the acquisition of expert performance. Psychological Review, 100. (1993) 363-406.
Havriluk, Dr. Rod, Ph.D. (2013) Sport Specialization at a Young Age: Is Swimming Different? ASCA Newsletter, 2013 (6) 16.
November 10, 2014
Maybe it's because when my oldest started swimming, I was already friends with many veteran swim parents. Maybe it's due to the fact that I never really babied my girls, and have always done my best to teach personal responsibility and independence.  Quite possibly, it's just because I am a level-headed personal without anxiety or mental impairment; but I have never been that crazy 12 & under parent like the scores of them I saw this past weekend and over the past few years. There is a major difference between 13 and over sessions and 12 and under sessions, the main difference being the parents' level of cray-cray.  It's because I haven't been that crazy parent, that I can tell you how to avoid becoming one of "those parents." Because, you see, if I can tell swim parents how to avoid becoming crazy, then perhaps I won't have to continue to kick you off the pool deck, sometimes multiple times throughout a meet. Here are five things you need to know to avoid being that crazy swim parent:
1. Missing Races: It is 100% inevitable, that the vast majority of kids will either miss their event entirely, or come really close to missing their event at least one time in their swimming careers. Most swimmers who do miss an event, will only do so once. It's a tough way to learn, but I would venture a guess that most of the kids who miss an event never do so again. I'm going to let you in on a little secret as to the #1 reason that young swimmers miss their events. . . they have helicopter parents who think that it is better for their swimmer to hang out with them in the bleachers/stands, on the side of the deck somewhere, out at the concession stand, or in a hallway outside of the pool area. If your child is old enough to join a swim team, survive at a preschool, or go to elementary school, it is pretty safe to assume that your child will also survive a swim meet where they must sit with their team/coach and avoid talking to you. Allow your swimmer to experience a little independence, even if they're scared, even if they're young, even if you're scared. And if a swimmer misses their event, do not immediately assume that your child has been abducted and has left the building. (True story. Turns out the child was SWIMMING a race in the next heat while the mother was screaming and crying and searching all over the place and accusing anyone and everyone of child abduction.) Don't be this parent. Take off your propeller hat and sit in the stands like a big girl, unless you want your child living in your basement when they're 45.
2. The Super Cheerleader: I have this thing where once the first whistle blows, I will yell, "Go 'Fly Girl'" or "'Go Sassy'." It's sort of a superstition thing. Most swimmers (and their swim parents) have some type of superstition. For example, my oldest will not brush her hair on the day of a morning meet. I used to yell all during the races for my girls, not to the point where those around me wanted to kill me, but enough to make me feel like my words were pushing them a little faster. Then I asked my oldest if she ever heard me when I was yelling for her. Her answer? "Well, when I'm swimming breast stroke, all I really hear is 'ahh' pause 'ahh' pause." That cemented it for me. Unless the race is SUPER close and I am absolutely CERTAIN that only my cheering will get her to the wall first, I pretty much keep quiet. (Those of you who were seated near me when Fly Girl took 1st by a ridiculously small margin at a big meet last March, shhh. That never even happened.)
There is a woman in my previous LSC who is notorious for being the most obnoxious parent in the stands. Her husband videotapes each race while chewing gum so fast I can't imitate if I try; and his wife stands and wiggles (think convulsions), while screaming in this shrill, absolutely mind-splitting voice as she CONSTANTLY repeats her son's name over and over. Once I thought my friend was going to be knocked unconscious, because she also shoots random fists out in the direction she wants him to go in. At the end of the race, she thrusts her elbow back past her hip and screams "Right on SCHEDULE" which makes every parent in a 15 ft radius instantly feel capable of murder. Your child CAN NOT hear you, so watch your volume and PLEASE think of the ears of those surrounding you, especially those right in front of you.
3. Pre-Plan Meet Snacks: I can not tell you how many bags of goldfish crackers I hand-delivered to "starving" children this past weekend at the meet. One man tried to storm right past me, clutching the crackers to his chest, like he was carrying a football past a defense-man. My girls bags are LOADED with snacks, more than they could ever possibly consume. They have peanut butter oatmeal energy bites, granola packets, tons of fruit, usually a sandwich, a water bottle filled to the top with ice and water, and I can count on zero hands the number of times they've come asking me to get them snacks during a meet this year.  Plan ahead and spare your child the starvation, and the meet marshall the frustration of having to chase you down and ask you to leave. You are not allowed to deliver food on deck. Period.
4. Be a Parent, Not a Coach: There is a reason we shell out good money for swimming programs. It's because my husband and I are not swim coaches. The girls need instruction from knowledgeable people. We are great at telling them what a wonderful swim they had. We are awesome about shuttling them to and from practices and meets. We volunteer for the swim club and get on board with our team. We do NOT question the coaches. Not ever. At our previous club, we were co-Presidents. I knew our coaches quite well and spoke to them frequently about matters regarding the club. Occasionally I asked their opinion or for their help with something related to swimming. But I knew my role and I played it. I am NOT a coach. Parents of 10 & under swimmers who think they are coaches to their kids are not doing their kids any favors. Choose to be the parent, and leave the coaching up to the professionals. Also, your reading of every swim article and book you can find does not make you a swim coach.
5. Stop Acting Like Your Kid is Going to the Olympics: There is not a single 10 and under swimmer who holds a world record for anything swimming related. Not one of them. How your child swims as a 10 and under swimmer (and frankly, you might as well include 12 & under in this group too, and you could potentially even include 14 & under. . . ) is zero indication of how good your swimmer will be later on. Don't believe me? See for yourself.  Only 11% of Top 16 swimmers as a 10 & under are still ranked by the 17-18 age group. Roughly HALF of the top swimmers develop AFTER their Junior Year in high school.  Take a minute and soak that in.
This is now our 6th year involved in swimming and I can not tell you the number of 12 & under swimmers I've seen who were really something special at a young age. Almost like magic, many of them turn 13+ and they're not even swimming anymore. All those young years of examining videotapes, and looking for the edge over other swimmers are absolutely pointless. It's hard not to get caught up when you see your child performing extremely well and continuing to improve. However, for many, there's a hard wall coming; and most times, that wall is hardest hit by the parent as they watch their own Olympic stands dreams fizzle out.
When we knew we were moving and were interviewing coaches and looking for a new swim club, something one of the coaches said struck us both. A top coach in USA Swimming whose club is consistently ranked among the best in the country, had some insight on 12 & under girls. He said that even the worst coach can take a 12 & under female swimmer and "wring her out," meaning that girls this age will continue to do what they're asked to do without question. You can drive them into the ground with extra practices and a push for more and more yardage. You can add on dry land and start hitting weights and you'll see rapid fire improvement. You'll feel you're on the right course and so will your swimmer. . . until they hit the inevitable wall. They reach a point of complete and utter physical and mental exhaustion after years of being the "yes" girl. Don't be tempted by coaches who claim they can make your 12 & under a national champion. Don't buy into every specialized program made just for swimmers, because it's really the money they're looking for; and like this coach told us, any coach can wring out a 12 & under girl. But she'll have little chance of a future in swimming. And wouldn't it be a shame to waste all that time and energy for such a short career that no one will even remember? There are many Olympic swimmers who didn't start swimming until well beyond the 12 & under window. Starting young and being a phenom at an early age is not an indication of future success; but it could be an indication of future injury and major burnout. Don't be that parent.
There you have it. Take it or leave it. If you're one of those parents, you're likely to leave it. But perhaps I can catch some of you newbies and guide you down the path that won't make veteran swim parents want to wring your neck. You're welcome.
September 23, 2014
When news first broke of the missing UVA student, Hannah Graham, I felt physically ill. There are entirely too  many children and young women who go missing in this country and beyond. It brought back Natalie Holloway memories from years ago, another missing girl, never found.  When you have your own children, it hits so close to home, especially when you see the Graham's, the mental and physical exhaustion and the overwhelming sadness and despair displayed like a billboard on their faces. As a Mom of a daughter who will be in High School next year, I know how fast they grow up. Middle school has flown by; High School will too. And then my girl will be off to college, and I will worry endlessly because of the world we live in right now.
The Hannah Graham case bothers me, in particular, for so many reasons. I can identify with her as I was once a college student as well. Those four years are when you taste your first bit of freedom and independence. The sudden independence can sometimes result in making poor decisions. I remember walking home by myself from work in the city of Pittsburgh, late at night sometimes. I remember getting tired of being at a party and walking down the hill to  my dorm, by myself. Those decisions were not in my best interest. I should have had a friend with me, or called for a shuttle. But I didn't have a cell phone back then, and I didn't really think about it being unsafe. I shouldn't have had to worry. A woman should be able to take a walk without expecting to be kidnapped, assaulted or killed.
The most disturbing thing about Hannah Graham's disappearance is that there are so many people who are blaming her for whatever has happened to her. There are tweets about her being dressed inappropriately; posts about her being drunk and stupid, and all kinds of other blaming language that makes me absolutely sick. Blaming her for the situation she's in because of her outfit is insulting to men too. Should men really have NO control over their desires when they see an attractive woman wearing a crop top? Making these kinds of statements is insulting to men and women alike.  Young women AND men should also be able to make a mistake with their alcohol intake without paying with their lives. It is a sad state of affairs when one night of overindulgence turns into a missing persons case. When I taught Sexual Assault Awareness seminars at the University of Pittsburgh and surrounding schools, I used to tell the attendees that a woman wearing nothing but cellophane is certainly asking for attention, but NO ONE is asking to be raped.
There are also those trying to turn this into a race issue. Two of the missing girls from this area are black. This is a missing girl problem, not a race issue. I don't care if the perpetrator is white, black or purple. I just want him/them caught and the girls to come home.  And if the last person who was seen with her is now on the run, it doesn't look very good for him. Why didn't he just tell police what he knew? His behavior alone makes him look guilty. If he has nothing to hide, then why lawyer up, refuse to talk, and leave town? Innocent people don't act like this. And if he truly is innocent and just scared of being blamed for something he didn't do, then he should want to help police with whatever information he may have that may lead to the right person. I don't understand that behavior; and I really don't understand a lawyer that could advise him otherwise, unless of course, he's hiding something.
Hannah is not the only girl to go missing from the Charlottesville, VA and surrounding areas either. Over the years, many women have gone missing from this area, their bodies never found (with the exception of Morgan Harrington, who should have been able to attend a Metallica concert without paying with her life).  A quick Google search for "Route 29 stalker" turns up some truly scary stuff.  Why are women going missing from this area, and why can't they find the person/s who's doing it?
The video surveillance they have of Hannah Graham on the night she went missing is disturbing too. In one, she's walking right to left along the mall. A man standing in a doorway seems to spot her and he slowly moves out into the crowd and starts following her. This is the man who has supposedly come forward to identify the person of interest. Perhaps someone should be taking another look at him. In addition, you have the person of interest, Jesse Matthew, who you see walking left to right, crossing the mall and then falling in step behind her as well. In other videos he's seen with her. What if they guy in the doorway is acting as a spotter? Why have the person of interest AND his two roommates vanished into thin air? What if this is part of a human trafficking ring, now on the move because the police began sniffing around? Human trafficking is this country's dirty little secret. Where I moved from, in recent years, multiple rings were broken up. My hometown was forming a task force to combat Human Trafficking. Human Trafficking's presence would certainly help to explain all of the people who go missing, their bodies never found.
I think the most disturbing thing of all though, is that on a personal level, there's yet another instance I need to talk about with my girls. There's another case out there that lets them know that this world is not the innocent and safe place I'd like it to be for them. In today's society, you have to be mistake-proof; because a single wrong turn on a street could mean you're gone. One too many drinks can mean you're vulnerable; and accepting a drink from someone can make you even more so. I hope and pray they find Hannah, and all of the other missing girls alive somewhere. The Cleveland case gives me some hope, although the torture those poor women endured is just beyond comprehension. Keep your eyes open for things that don't seem right. Report things that give you that funny feeling; and maybe, just maybe, we can make this world a safer place for ourselves and our children, and bring girls like Hannah Graham home.
If you haven't already, check out "Help Save the Next Girl." 
Recognize the signs: HumanTrafficking.org
Missing Persons List: do you recognize anyone?
Have you seen this guy or the car he's traveling in?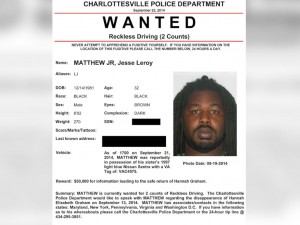 August 4, 2014
"This has been the most stressful summer of my life" is the absolute understatement of the century. I haven't had time to write, let alone do much breathing. In the spring, Mr. BBM was called by a recruiter about a position that sounded pretty intriguing. About a week later he had a phone interview. Within five days of that, he was flown in for a face-to-face interview. At the airport, waiting for his return flight, his recruiter called him and said he'd have an offer by the end of the week. I panicked as he got further along in the process. I won't lie. I prayed the offer would suck. The offer did not suck.
In fact, as I questioned Mr. BBM on each component of the offer, it became clear that there was no saying "no" to it. We had four days to make a decision, to completely uproot our family, leave the home we built just five years ago, and the swim club that I consider my 4th child. We ran a swim meet the next day, came home and grabbed our bags and drive five hours to Virginia. I couldn't make a decision to move us without at least seeing the place. We arrived very late at night and woke up on Mother's Day in the hotel to what could only be described as a place with nothing to dislike. The neighborhoods felt resort-like, the swim club had great reputations and phenomenal facilities. The cost of living is less. The decision was made.
We began preparing our house to sell and told those close to us what was happening. In between staging rooms at my house, I spent a lot of time crying. I have my entire family in Pennsylvania. All my best friends are here too. You don't just make friends like I have overnight. It takes a long time before you reach the comfort level we've reached with each other, and I was leery about starting the process all over again.
We went on a company paid house-hunting trip and saw 26 properties over the course of four days. We saw a few we liked but our favorite went under contract before we could even get a second showing. We left after those four days with no home prospects, and knowing our own house was going up for sale in only days. I am the type of person who needs to know where I'm going to land before I jump, and I wasn't going to have that option. I asked Mr. BBM what school district do your kids attend when you're living in the Homewood Suites? I didn't want to go.
The day the "for sale" sign was going up at our house, we got a call from our realtor, that our favorite house was available. The deal fell through. We put in an offer and held our breath. Because the selling family was also a relo family, the offer could not be contingent. We held our breath as four showing requests came in over the next three days. On the third night, we had three offers, all with escalation clauses. Our realtor was as shocked as we were. We chose an offer, removed the contingency and got our house.
In June, Mr. BBM left for VA, and left me behind with three kids as emotionally exhausted as I was. In July, the movers came, spent two days packing our entire house and two days loading our entire house. The truck pulled out and we lived with friends for 6 days before we closed on our new home. I made the trip in record time with three kids, two cats, two hibiscus trees I refused to leave behind, and an unhappy mom-mom who didn't want us to go either.
We have been in our house for almost three weeks now. We are adjusting to things, and are mostly unpacked. However, we're feeling pretty lonely without our friends and family from home. We have much painting to do in our new house, and a lot of getting used to how over-the-top friendly Virginians are when they don't even know you. This begins a new adventure for the BBM family. I hope you'll follow along.
March 7, 2014
As I come up on my 3rd anniversary of being Co-President of a USA Swimming aquatic club, I've learned many lessons. Although there have been a lot of great times, some of these lessons have been hard ones to learn. I've learned a lot about the nature of people, some good things and some bad things. I've learned that every situation has two sides to the story: the accurate story, and the one that will told by people who don't like you or your decisions. Some of the toughest lessons I've learned involve my kids, and how they'll be treated by others who are only concerned with themselves, and/or disagree with the club's direction. It's been a fun ride, for the most part, as this board, the coaches and I have worked to grow our club's success and create a lasting team culture. Some of the lessons I've learned are ones that could help others lead youth sports organizations, so I'd like to share.
1. Not everyone is going to like you. Learn to deal with it.
"I can not give you the surefire formula for success, but I can give you the formula for failure, which is: Try to please everybody." -Herbert B. Swope
For every 10 new friends I've made running this swimming club (and I've made a lot of wonderful new friends), I've probably made an enemy or two. It's never been intentional. It's just that, for the most part, many adults do not like to read or follow rules. While the people who dislike me can complain all they want about whatever their issue is of the day, the one thing they can't do is accuse me, or our board, of being inconsistent. We have worked tirelessly to create policies that protect the club and its swimmers and coaches; and lay the ground rules for our business practices. The other night a Mom approached me and told me that her swimmer just wasn't into it anymore. She said she'd like a refund. I politely told her, "no." She was shocked to hear this word. However, she signed the paperwork that says there are no refunds, except for documented medical reasons or a family relocation. She immediately acted angry with me, and went off to complain to another parent. To them, I'm Maleficent. To me, I'm a volunteer parent President who took on the duty of protecting the club's best interests, including the financial interests. Policies and procedures are really important to have and to follow, which leads me to my next lesson.
2. No matter how many policies and procedures you have, there's always going to be someone who tries to twist the words or the meanings to make them something they are not. Get an outsider's opinion and help.
Recently, we had an incident at our club that forced us to take a good, hard look at our policies and procedures for dealing with violations of our Code of Conduct. As a writing student in college, my professors used to tell me to write something and put it away. They said to always look at your writing with fresh eyes. Sometimes, when you've been staring at a policy for three years, all looks good.  Sometimes those "fresh eyes" need to come from someone else. So, we did what made sense. One of our swim parents is a lawyer and we asked him to sit down with us and take a look at our documents, waivers, etc. He didn't just take a look. He dug in and revised documents for future registrations. He identified weaknesses that we hadn't seen before. And he didn't just tell us about it; he got to work revising. He has become our volunteer legal adviser and he's taken a lot of the pressure off of the board, just by being available to consult with us. Tap the resources that are available to you within your group of parents. It never hurts to ask, and most of the time, people are happy to help.
3. Delegate and put it back on those who suggest it.
There are some things that can't be delegated, so take care of those things. But whatever you can delegate to reliable people, do. Last year, the woman who was making all of our holiday party and banquet plans offered to join our board as a Vice President. We jumped at the opportunity to bring her on board. There are so many people who have suggestions for things with the club; but one thing we've learned is it bat it back to the person who suggested the change and see what time they're willing to put in to making things happen. We have some parents whose swimmers wants to stay with the club through high school. Recently, I asked one of these parents to research what other clubs offer for high school swimmers. She was more than happy to do the research and report back, and I was happy to get the help. Then there are those who love to share their ideas and tell you all the things you should be doing, but wouldn't lift a finger to help get it going. Let their criticism fall on deaf ears (refer back to #1). Focus on the important stuff and don't take on too many side projects, especially those suggested by people not willing to help. But if someone is willing to take a lead on an idea that would benefit the club, you've just found yourself another volunteer. And that is always a good thing.
4. Team Culture is EVERYTHING!
There's one at every club. . . a parent who is all about their own child and could care less about anyone else. They attend no team functions. They don't care about what the other swimmers at the club are doing (unless they're beating their own kid). They feel that practices should revolve around their kid, and that no one else matters. They don't congratulate other swimmers on a job well done. They never volunteer to do anything, ever. These are the "black holes" that suck energy from your team culture. So what can you do about it? Not much during the peak of your season. However, you can focus on those contributing to the team culture and try to get everyone on board. But if that doesn't work, and you're a private club, you can make decisions about future enrollment. Have you ever heard the saying, "There is no 'I' in team?" Have you also heard the one that says, "I found the 'i" in 'team.' It's in the "A" hole"? It's very true. Promote the team culture all you can. But those who don't buy in. . . can find another team. Don't be afraid to drop in numbers initially if the long term pay-off will be a solid team culture and more committed families/athletes down the road. After a small exodus of "black holes" last year, our club came back bigger and stronger than ever before. It's a calculated risk worth taking.
5. Listen to what people are telling you.
We recently had try-outs for our Spring session at our club. One parent was going on and on about how her swimmer only wanted to do a "clinic," that attending a meet would be out of the question, that they would not be coming back next year because they were only looking for a quick fix and stroke work heading into the summer. You're not going to convert people like this into committed ones. It doesn't happen. Don't clog up lanes to raise numbers if you don't have to. A club should benefit an athlete, but the athlete should also benefit the club by being a team player, following the club's vision/mission, and truly wanting to be a part of the team culture. If they're not, say goodbye before it starts, and leave that space for someone committed to the team ideals.
6. Don't get caught looking backwards.
"Whenever you see a successful business, someone once made a courageous decision." 
One of the most important things a youth sports board should do, is focus on the future. Provide opportunities to educate your coaches. Look for ways to improve the club, grow the club (if you can't grow numbers, grow your competitiveness), and make people want to be a part of the forward motion. Change is always hard; but it's necessary if you want to move forward. After a couple years of general team malaise, our club has taken off. In virtual championship rankings, we went from barely making the top half to being the top third. Our national ranking moved up over 300 spots; within our LSC, we moved up almost 30 spots, and we continue to rise. Our numbers are strong and our kids continue to improve. As a club board, that's all you can really ask for. But you're only going to continue to rise if you're focused on the future.
"If you do what you've always done, you'll get what you've always gotten."-Tony Robbins.
Truer words were never spoken.
Are you part of a parent youth sports board? What lessons have you learned?