September 11, 2009
I received an email a few weeks ago from the person who heads up the 2996 Project. It asked if I still cared, and I certainly do. The 2996 Project seeks to remember those who lost their lives on September 11. I participated a few years ago and remembered one of the victims. There is much said about the terrorists who invaded all our lives that day, but little is said about the victims. Maybe it's because there are so many; it's difficult to see them as individuals. As real people who lost their lives, and it's also hard to think about all those who were left behind, who grieve over their lost family members. Mothers, fathers, sisters, brothers, husbands, wives.
Today, I'm remembering Wendy L. Small.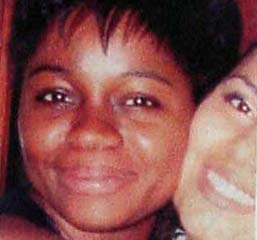 Wendy was just 26 years old and a secretary at Cantor Fitzgerald in the World Trade Center. From the research I've done on Wendy, she was a very well loved young woman. The tributes to her are many.
When I started doing my research on her, I came across an online forum where friends and family of those missing on 9/11, went to post and ask for information. There was a posting from one of Wendy's friends seeking information about her. In her message, she mentioned Wendy's son. Reading that notice was gut-wrenching and I can't even imagine how those days after the attacks must have been for her family, friends, and especially for her son.
Wendy graduated from high school in 1993, the year I graduated. Those who went to high school with her said that she was the one everyone wanted to talk to, that she was always sweet and kind. While working at Cantor Fitzgerald, she also attended school at night. Her goal in life was to make a better life for herself and for her son Ty. While she's not here to watch over him directly, I think that all parents who lose their lives too early have a special seat above to watch over their children.
Today, September 11th, please take some time to remember Wendy L. Small and the other 2995 victims of September 11th.
Comments