September 7, 2008
No, I'm not actually moving yet. Wouldn't that be nice? What's moving is the progress on my house. They have officially kicked it into high gear.
This week they finished our roof. The plumber roughed in our basement bathroom and drilled all the holes for the water lines he'll put in this week. We meet with the electrician on Tuesday. We picked all of our carpet and tile this weekend. Things are coming along. . .
The progress at the end of the week, minus our poured basement floor, garage floor and front porch.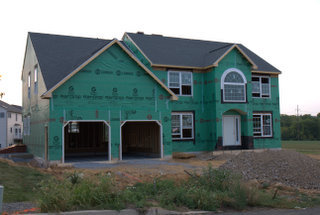 The family room, complete with all the windows and skylights.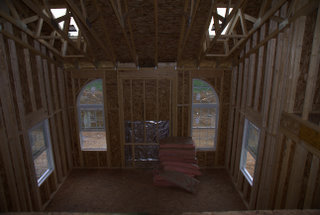 The entranceway. Yippee! We have a front door!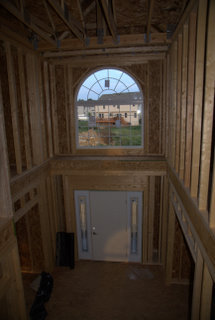 The arched entryway and front porch are done!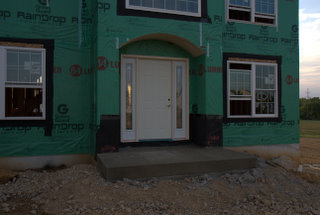 The view from the back with the finished roof.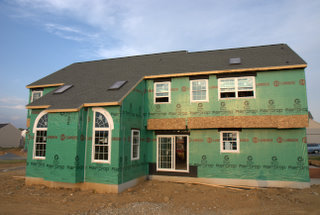 By the end of this week, maybe we'll have some siding and stone!
In other news, a friend of mine from the dojo has started her own business. If you're a martial artist, you have to check out Bags of Character. She has set up shop on my site and accepts payments through paypal. I happen to own a beautiful blue nunchaku bag and you should own one or eight too. Just so everyone is clear, I have no financial interest in this endeavor, although clearly I wish I would have thought of it myself (oh, and also that I could sew).
Comments