November 29, 2010
The Total Transformation Program by James Lehman MSW is described as "a parent's program for managing challenging behaviors in children." I was asked to review it quite a while ago and when I got it, it was simply bad timing. We were busy and our family was going through a lot. Also, my kids are described as "angels" by anyone who knows them, pretty much, so it wasn't a huge priority for me.
However, with the 4th grade comes all kinds of new challenges and I recently decided it would be worth my while to review this program already and see if it's all it is supposed to be and more.
I'll be up front about this: my kids are really well behaved and we don't have a ton of problems. My daughter is a straight A student and her teachers pretty much want to adopt her. However, we do struggle with some new found independence and talking back issues lately. So I dug into the program and went through the first two sections. 
Like a reading program I did with my daughters years ago, the best part about this program is that it is as much a behavior management program for children as it is for parents. I learned a lot about the type of parent I am and the way I react to certain situations. It's not one of those programs that blames you for how you parent and tells you that you alone are responsible for when your child rolls her eyes at you. It simply lays it all out there and makes you go, "Hmm, yeah, that is me." 
In addition to telling you the type of parent you are, it also tells you how each individual parenting type can change for the better. It's not a magical program where results are seen overnight. However, it's food for thought and if you put the effort into changing your behavior and eliminating behaviors in your child that are not becoming, I have no doubt it will work quite well. 
The program also helps you figure out your own kid and how they react to certain situations. Of the many types, it was easy to peg my child and understand why she acts the way she does. These discoveries, by the way, happened with me spending about one hour with the program. 
I quickly realized that much of what my daughter does, when I'm discussing something with her, is try to distract me from the real issue and draw attention away from whatever she has done wrong. In less than an hour, I learned a technique to deal with it and was able to apply it instantly. The results were pretty fantastic. Instead of talking back like she usually does, she stopped talking and thought about her behavior. Then she apologized and the issue was over. 
Keep in mind that this was just with me doing the quick start-up portion of the program. There are techniques and weeks worth of material to review and learn from; and the program offers something for every parenting type of type of kid (serious diagnosed behavior problems or just your run of the mill childhood rebellion). 
Currently, The Total Transformation Program is offering some excellent specials where you can get the program for absolutely nothing. If you are struggling with behavior problems and want a more peaceful house, I strongly recommend you give this a try. The best part about the program is that no matter what the age of your child, there is help out there for you. 
With exactly one hour of time spent reading, learning and watching a video, my house has certainly become a little more peaceful. I bet yours would too. 
The Total Transformation Program comes with a workbook, a DVD and many audio Cd's to help you on your path to greater understanding with your child. Click over to their website and check it out for yourself. This is one review blogger who thinks it is totally worth it.
BBM gives The Total Transformation Program a…

In order to complete the review, The Total Transformation Program was provided to me free of charge from The Legacy Publishing Group. No additional compensation was provided. 
November 24, 2010
Did you know that November is National Diabetes Awareness month? Did you know that each year, over 15,000 children are diagnosed with Juveile Diabetes? Diabetes is a disease that hits very close to home for me. My Mom is a Type 1 Diabetic and has been insulin dependent for over 31 years. My Mom was diagnosed with gestational diabetes when she was pregnant with my younger sister. She hoped and prayed that it would go away, but it didn't. Hers was a rare, adult onset of juvenile diabetes.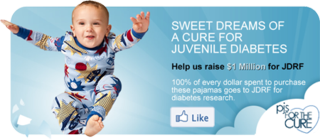 For many years, my Mom was tied to daily insulin shots (several times a day) and frequent finger sticks as she continually tested her blood. It sounds like more of an inconvenient disease, but there's much more to it than that. I remember coming home from school as a little girl to find my Mom unconscious and in insulin shock. She always took really good care of herself, but diabetes is an unpredictable disease and when you're a brittle diabetic, it makes it even worse. I can't even tell you how many times I saw my Mom disappear into an ambulance. It was terrifying.
Today, there have been many advances. My Mom uses a sensor that beeps and alerts her when her blood sugar is dropping. She also uses an insulin pump which eliminates the need for constant injections. However, the pump is a tethered reminder of her disease and she rarely gets an uninterrupted night of sleep without her sensor waking her up. It is a disease that robs you of many of your freedoms and it is life changing, not only for those who have it, but for the family members that face it as well.
I had just a brief taste of what it was like when I was diagnosed with gestational diabetes during my second pregnancy. The frequent finger sticks and blood tests were an annoyance and low blood sugars, after I took my medications, were scary. I was elated when I delivered and was told I was in the clear. However, it is something that is always on my mind. Diabetes tends to run in families and we are careful to watch our sugar intake in our household. Sugar doesn't cause the disease, but it's certainly an enemy of every diabetic.
This year, the JDRF has found an amazing way to raise money and I hope you'll join me in supporting the cause. Spearheaded by Komar, the largest sleepwear manufacturer in the United States, PJs For The Cure was created to benefit JDRF. PJs For The Cure offers specially designed women's and children's pajama sets and 100% of every sale from PJs For The Cure will be donated directly to the JDRF to fund further research to find a cure for juvenile diabetes. Their goal is to raise $1 million in support of JDRF. For more information and to support the cause, I encourage you to visit the PJs for The Cure Facebook page. Please "like it" and encourage your friends and followers to do the same.  You can buy your own set of PJs or just check them out here.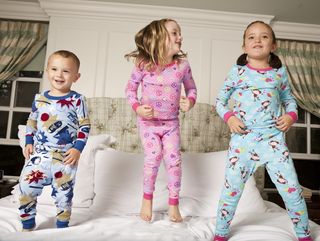 One lucky reader will receive a pair of the women's, girl's, or boy's pjs. Please leave a comment telling me your favorite thing to do in your pjs. Entries must be received no later than this Friday at midnight! Please check your email so you can shoot me back your name and mailing address if you're the winner! Good luck!
I wrote this review while participating in a blog tour by Mom Central Consulting on behalf of Komar and PJs For The Cure and received a gift card to thank me for taking the time to participate.
November 11, 2010
I've been taking prenatal vitamins for the past eight years…eight years.  I don't plan on stopping for at least a few more years.  Most people start taking a prenatal when they find out their pregnant already.  Many other people take a prenatal when they decide to start a family.  We did this, but our plans weren't really in line with what our bodies had in mind.  So I've been using prenatals for all of my thirties.
When I first started taking prenatals, you had to have a prescription to get anything of quality…even with insurance, prices were extremely high.  Now, you can easily grab a prenatal over the counter, but finding a good one that provides you with the ingredients you need is a bit harder. 
Nature Made has made finding a great quality over the counter prenatal vitamin a lot easier.  Nature Made was the first to launch a prenatal with DHA in one single softgel; DHA is the omega-3 fatty acid that plays an important role in brain development.  Containing 800 mg of folic acid, iron, vitamins A, C, D, and zinc, you get all the essential vitamins that you need to get your body in great fertile condition. 
After having taken the Nature Made Prenatal + DHA for a few weeks, I can report that it is an easy vitamin to take…some make me a little sick, but the Nature Made is easy to take and it seems easy to digest.  I'll be continuing to take prenatals until we're finished trying to have children and Nature Made will be my vitamin of choice.  And the cool thing, YOU can win a 9 months supply of Nature made Prenatal + DHA vitamins, 2 packs of clothe diapers, and a food processor.  Just leave a comment below and one winner will be chosen for this awesome giveaway!
TKDDaughter gives Nature Made Prenatal + DHA a

"I wrote this review while participating in a blog tour by Mom Central on behalf of Nature Made and received the products necessary to facilitate my review and giveaway."

November 5, 2010
Early on, dental hygiene, or since he didn't have teeth then "gum hygiene," was a challenge with my son.  We would take that little rubber finger brush and attempt to pry open his mouth only to get chomped down on when we succeeded in getting in there.  We often could not brush anything for fear of losing a finger.
Now, six years later, oral care has taken on a different meaning in our house-if you brush your teeth and floss regularly, the trip to the dentist won't take as long.  This has been a great motivator in our house!  If you're like us, though, any holidays really messes with the routine.  And Halloween is NOT the time to be putting aside the family oral care with the amount of candy in our house right now.  Listerine has found a way to help with that…they have launched the Listerine Oral Care Challenge in the month of October to help families with all the other months of the year.  My son, husband and I all took the challenge, brushing, flossing, and rinsing every day for three weeks.  We have one week left in our challenge, but we're all doing incredibly well.  We've gotten into the routine of brushing, flossing, and rinsing without too many reminders and my son likes the idea that he's making all future trips to the dentist a whole lot easier. I highly encourage you to challenge your own family with an oral care challenge.
LISTERINE and REACH also did a really cool event for Halloween-they joined forces with "America's Toothfairy" for "Trick or Treat for America's Toothfairy" to help raise awareness of pediatric dental disease and to help provide life changing dental care to children who don't have the access to quality dental care. Check this important campaign out and see all the good work that was accomplished. 
TKDDaughter gives the Listerine Oral Care Challenge a:

"I wrote this review while participating in a blog campaign by Mom Central on behalf of LISTERINE and REACH and received products to take the Oral Care Challenge. Mom Central also sent me a Global Giving gift card to thank me for taking the time to participate."

 
November 4, 2010
About seven years ago, when we renovated a kitchen in our newly purchased Victorian home, we wanted to do it right so we made sure to buy the fridge maybe not of our "dream" kitchen, but certainly one a big step up from our last one.  My one request?  Water in the door.  I loved this feature on my fridge…until I realized the filter needs changing every three months.  The $40 filter every three months just doesn't fit into our tight budget.  Instead, we switched back to a water pitcher in the fridge. 
The Filtrete Water Pitcher from 3M is the perfect fit for our family.  It's space-saving shape allows us to fit in all the other "necessaries" in our fridge (you know, things like chocolate cake…) and still have room for the water pitcher.  The water has a clear, untainted taste, and the filter filters the water super fast, five times faster than other water filters!  The ease of the pitcher has my family drinking a lot more water!
Filtrete also has a registration system that sends you seasonal newsletters, better living tips, and money-saving offers, but the best reason to sign up?  They'll send you filter change reminders.  Sign me up because I never remember when the last time I changed the filter was! You can also follow the Filtrete brand on Twitter andFacebook.
Best part yet, just for reading this post, you can take advantage of this coupon!
TKDDaughter gives the Filtrete Water Pitcher a:

"I wrote this review while participating in a blog campaign by Mom Central on behalf of Filtrete and received the water pitcher to facilitate my candid review."