This review features a great giveaway. Continue reading to the end for details!!!
Oh, how I love to find a new musical artist. There is nothing like finding a new voice, new music that soothes you and renews your love of music. Corneille's debut album "The Birth of Cornelius" may be an instant love for some, but for me, it was was a little different. When your favorite song is "Whatever You Like" by T.I., a slowed down more soulful CD takes a bit of getting used to. After listening to the CD twice in my car however, I found myself singing along, and even humming the songs when the music wasn't even playing. Plus sometimes the DVD headphones slide off the kid and under the seat and you just have to switch to DVD mode and give up your musical "me" time. It happens.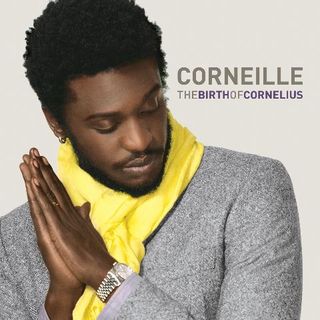 With a soulful voice that reminds you of hanging out in a swanky lounge with some good friends and a nice glass of wine, Corneille hits the spot if you're looking for a bit of a retro sound, infused with John Legend-like goodness. When I first listened to the CD, I said that Corneille is the male Sade, but with more up tempo songs. Upon further examination though, I think he has Brian McKnight like qualities, mixed with a strong dose of Seal, and conbined with the soul of Sade and John Legend. He's definitely a throwback artist, but there's nothing old-fashioned or Amy Winehouse about him.
His songs aren't all about love though. Corneille has an interesting story and a traumatic background that has strongly influnenced his music. The only surviving family member to make it out of Rwanda, Corneille's songs are infused with a passion that you just don't hear from other artists. Plus, he's total eye candy. I mean, come on. . .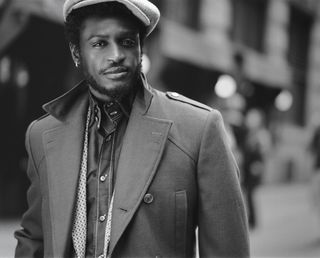 Already a star throughout the world, Corneille has just recently made his debut in the US market. His album was released March 10th. My personal favorites are "Murder" (which is actually a love song), "Too Much of Everything," and "Home is by You" which I find myself singing all the time now. It's the kind of CD to put on your IPOD and take with you to the jacuzzi tub, or to relax to with a good book or good friends.
If you like any of the above mentioned artists, and/or are a fan of R&B and soul music, then you'll definitely want to check out Corneille.
One lucky reader who leaves a comment will win a free autographed Corneille CD! To be entered to win, simply leave a comment below telling me your favorite artist and why you should win. The lucky winner will be chosen in one week!
If you're not the lucky winner, you can still buy the CD here for a reasonable price from "The BBM Review" store.
BBM gives "The Birth of Cornelius". . .

I've never been an Incubus fan.  Until now.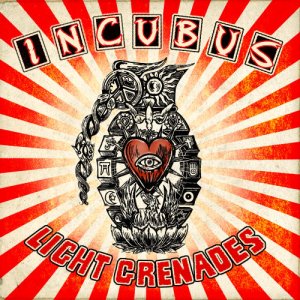 Incubus is a band that has been extremely popular since 2001, but for me they've been invisible.  My brushes with them have been brief and cursory.  Things would have stayed that way if it wasn't for a radio play of "Love Hurts".
Driving home one day last week I was flipping through radio stations as I normally do.  A song came on that had a very intriguing melody.  I let it ride for awhile and didn't pay full attention until the chorus.  The hook was powerful and unique; it pulled me into the song immediately.  I sat on edge until it was over, hoping the DJ would say the name of the song one more time.  Luck was with me and I scribbled it down, knowing iTunes was only a few short minutes away.
Once I got home and located the song I realized it was by Incubus, a band I had essentially written off.  Intrigued, I listened to the sound bites of the other tracks on the album and found myself captured by most of them.  Even for bands that I know I like, it usually takes a few listens for me to get into the album.  This was just sound bites and I was already on board.  I decided to go for it and buy the whole thing.
After in-depth analysis, I'm very glad I took the $10 chance.  A few of the tracks are hit-material all on their own – Dig, Love Hurts, Anna Molly, Oil and Water, Diamonds and Coal, just to name a few.  Furthermore, the album as a whole brings a lot of complexity and diversity that caught me happily off guard.
Some reviewers online accuse this album of being a bit of a sell out to radio friendliness.  There are certainly radio friendly songs here, but I don't attribute that to a selling out of quality or depth. Instead, I just think they are really well written songs with undeniable hooks.
Listening to this I get a sense of Foo Fighters combined with Coldplay, two bands anyone would be happy to be compared too.  There is delicacy in songs like Oil and Water and Love Hurts, but power in songs like Dig.  There is also a little trippy, conceptual action in tracks like Quicksand (and since I'm a huge fan of Led Zeppelin, this always grabs a few points from me).
Don't be like me.  Give Incubus a go right now, and don't wait for the music gods to strike you down via radio.
Ikigai108 gives "Light Grenades"…

It is no secret that I don't like much when it comes to music for children. It's all a bit too cheesey and annoying, although I do occassionally like that crazy guy with the weird hair on Disney channel. That's for another post though. I've found something else that I actually like. "That Baby CD" and "That Baby DVD" are pretty cool.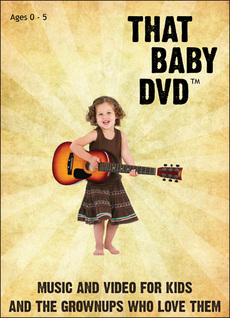 By taking acoustic versions of songs made popular by Fleetwood Mac, Joni Mitchell and even 10,000 Maniacs, "That Baby CD" is entertainment that both kids and parents can get used to having on replay. My personal favorite is "Brass in Pocket" previously made awesome by The Pretenders. Even though this version is a bit toned down with an acoustic feel, a Pretenders fan can almost hear the gritty voice and excitement of the original, even if only in your head.
The DVD made my girls get up and dance and unlike many kid videos, this one kept their attention and made them want to move! The video for "Brass in Pocket" was adorable and fun for all of us, although my daughters are convinced they can bust a move just as well as the featured kids. Are there any casting calls for future DVD's I should know about?
If you'd like to hear samples of the songs, you can go the website here and take a listen. The CD can be purchased for $14.95; the DVD is $24.95. Or, you can buy the two in a bundle for $34.90. The suggested age for these products is 0-5, but my seven year old thought it was pretty great too. Considering I'm a-hem years old, a disliker of most music for children, and I liked it? Well, you probably want to go and check it out. Also, lucky readers of this review need only enter the coupon code "MotherTalk" when purchasing to receive 20% off! Plus, anyone using this coupon will automatically be entered to win a brand new IPOD-Nano. Great music and something to play it on.
The creator of these products is OyBaby and you can find out more about this company and their products here.
For being music that kids and parents can enjoy, BBM gives "That Baby". . .