I am somewhat of a PJ conossieur. I live in them. Sometimes I never change out of them. I have to be honest though. My PJs aren't always that stylish. I'm perfectly happy in an oversized pair of flannel pants along with a fleece sweatshirt. The bedroom is one place in my life where I am simply not all that stylish.
Enter Soma Intimates Personality PJs.
When I saw there was a tour for pajamas, I was all over that. Soma Intimates offers a wide range of pajamas, but their personality pjs are brand new. You can find out what pair of personality pjs fits your personality best by taking this quiz.
Any guesses at to which one I am?
You might be surprised to know that my category was "chic" (followed closely by "wild"). Here is a picture of my pajamas, although that is not me and I tend to button mine up when I wear them.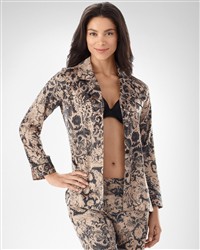 I'll be honest. At first, I was like, "Oh man, I wanted the blue ones." Everything I own is practically blue. However, once I put these on, I was pleasantly surprised. The lacy pattern in soft browns and black is very flattering and the satin material is super comfortable and a big departure from my flannel and fleece obsession.
I was worried when I chose my size that I picked incorrectly. However, their sizing is very true to size. In fact, it might even be a bit oversized. Normally, when I choose PJs, I go up a size, but whatever pant and dress size you are, that's what you should order. I could have possibly even gone down a size. It took me a while to get this review up because no clothing review of any kind is complete without a wash test. I'm the girl who buys clothes and wears it before washing it because I am terrified it will shrink. I have very long arms and legs. However, I was quite happy when they came out of the washer and dryer the exact same size that they went in there.  
If you're looking for a unique gift for someone, figure out their personality and get a pair of these PJs. They are luxurious, fun and true to size. I can't think of anything better than that (unless they were all blue, of course).
BBM gives the Soma Intimates Personality PJs. . .

I wrote this review while participating in a blog tour by Mom Central Consulting on behalf of Soma Intimates and received a pair of Personality PJs to thank me for taking the time to participate.
Did you know that November is National Diabetes Awareness month? Did you know that each year, over 15,000 children are diagnosed with Juveile Diabetes? Diabetes is a disease that hits very close to home for me. My Mom is a Type 1 Diabetic and has been insulin dependent for over 31 years. My Mom was diagnosed with gestational diabetes when she was pregnant with my younger sister. She hoped and prayed that it would go away, but it didn't. Hers was a rare, adult onset of juvenile diabetes.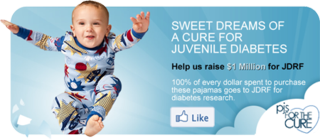 For many years, my Mom was tied to daily insulin shots (several times a day) and frequent finger sticks as she continually tested her blood. It sounds like more of an inconvenient disease, but there's much more to it than that. I remember coming home from school as a little girl to find my Mom unconscious and in insulin shock. She always took really good care of herself, but diabetes is an unpredictable disease and when you're a brittle diabetic, it makes it even worse. I can't even tell you how many times I saw my Mom disappear into an ambulance. It was terrifying.
Today, there have been many advances. My Mom uses a sensor that beeps and alerts her when her blood sugar is dropping. She also uses an insulin pump which eliminates the need for constant injections. However, the pump is a tethered reminder of her disease and she rarely gets an uninterrupted night of sleep without her sensor waking her up. It is a disease that robs you of many of your freedoms and it is life changing, not only for those who have it, but for the family members that face it as well.
I had just a brief taste of what it was like when I was diagnosed with gestational diabetes during my second pregnancy. The frequent finger sticks and blood tests were an annoyance and low blood sugars, after I took my medications, were scary. I was elated when I delivered and was told I was in the clear. However, it is something that is always on my mind. Diabetes tends to run in families and we are careful to watch our sugar intake in our household. Sugar doesn't cause the disease, but it's certainly an enemy of every diabetic.
This year, the JDRF has found an amazing way to raise money and I hope you'll join me in supporting the cause. Spearheaded by Komar, the largest sleepwear manufacturer in the United States, PJs For The Cure was created to benefit JDRF. PJs For The Cure offers specially designed women's and children's pajama sets and 100% of every sale from PJs For The Cure will be donated directly to the JDRF to fund further research to find a cure for juvenile diabetes. Their goal is to raise $1 million in support of JDRF. For more information and to support the cause, I encourage you to visit the PJs for The Cure Facebook page. Please "like it" and encourage your friends and followers to do the same.  You can buy your own set of PJs or just check them out here.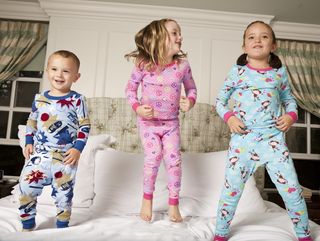 One lucky reader will receive a pair of the women's, girl's, or boy's pjs. Please leave a comment telling me your favorite thing to do in your pjs. Entries must be received no later than this Friday at midnight! Please check your email so you can shoot me back your name and mailing address if you're the winner! Good luck!
I wrote this review while participating in a blog tour by Mom Central Consulting on behalf of Komar and PJs For The Cure and received a gift card to thank me for taking the time to participate.
My husband has been wearing glasses forever.  He often tries out contact lenses, but finds them uncomfortable.  Glasses, however, can take a beating when worn continuously especially when doing the renovation projects of the magnitude we have in our house.  So, he needs comfortable glasses that are durable.
Back in the late fall, we were asked to try out a pair of Airwear lenses.  After a few complications, my husband has declared these lenses super comfortable.  Airwear lenses are 30% lighter and 10 times more impact resistant than standard plastic lenses.  This comes in handy when wrenches are falling when he's working under the car or as he bangs his head on the boards he is cutting for the new porch railing. 
Since it's Earth Day, we can celebrate Airwear lenses because of their green quality.  100% of the product waste from Airwear lenses is recycled reducing their environmental footprint that occurs during production. 
We did have some issues with the company.  It took a very long time to receive our lenses, and when we got the first set of lenses, there was a flaw in the lenses that made it blurry for my husband.  They rectified the situation and my husband is now comfortably wearing his lenses.
TKDDaughter gives Airwear lenses a:

I wrote this review while participating in a blog tour campaign by Mom Central on behalf of Airwear and received a pair of Airwear eyeglasses lenses to thank me for taking the time to participate.
If you're tired of the stores at the mall, join the crowd. My mall, in particular, is especially yucky these days. If you're not between the ages of 14-19 or 65-100, then there's pretty much nothing there for you. I honestly don't know why I didn't make it into the Bella Jules Boutique before yesterday, but it is a trip well worthwhile if you're local in Eastern PA. And, even if you're not,  you can purchase clothing and accessories directly through the web.
If you're sick of looking like everyone else, and if you like being a bit different, Bella Jules is the way to go. I started out finding a fabulous KMQ Collection handbag for only $39. Super stylish and priced right, I couldn't resist. Plus it was purchased for me as a birthday present. Bonus.
I was also able to find some great new clothes for 50% off. This top for only $39.50 is a steal when you go and realize how nicely it fits and how well it works with jeans or some nice black pants. From unique sweaters (this one is now happily residing in my closet), to jeans, to beautiful gowns, Bella Jules has it all for a girl who wants to be a bit different.
One of the nicest things about the boutique is that there are only a few of each style, so you know you're not going to have clones walking around.
My Mom and I also spent a good 20 minutes drooling in the gowns room. For a girl looking for a prom gown, Bella Jules is every girls dream! There are gowns with beautiful prints, unexpected designs and colors that will wow every time. Gowns have come a long way since I was shopping for prom!
Bella Jules also has a handful of unique accessories, like these "Blings" which are appropriately named. I got the pale yellow ones and they are extraordinary when the light hits them. I'm looking forward to blinding people with their beauty when I go out next weekend.
While the new merchandise may be a bit pricey for some, Bella Jules can't be beat for when you're looking for something unique and fun. The two rooms full of 50% off merchandise don't hurt either.
The Bella Jules Boutique is a gem of a store and I give it a. . .

I recently had the opportunity to try out an intriguing new piece of sparring technology, the Ringstar SuperMaxx All-Purpose Sparring Shoes. One quick glance and you'll notice that these shoes are taking kicking in a whole different direction.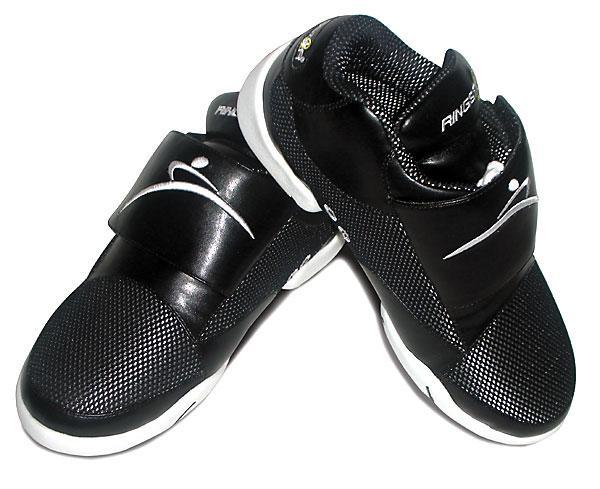 I think we are all pretty accustomed to the standard fair for footgear. The dipped foam with a strip of plastic or two on the bottom and a long elastic strap to keep things together. I don't have any particular problem with that style – it's safe, affordable, and easy to replace. The Ringstar shoes made me reconsider the status quo, though.
The first thing that struck me about the SuperMaxx is how similar they are to real shoes. All the normal design characteristics of a shoe (tongue, sole, laces, etc.) are present. The only thing that really stood out design-wise was the insulated lip covering the laces (presumably to stop your sparring partner from getting whipped in the face by them).
After first impressions were over, I started to inspect them a little deeper. I was very impressed by the overall quality. It doesn't seem as if any corners were cut here. The sole is well crafted and the seams look well stitched. I really liked the thick padding I encountered when I squeezed the tongue and started probing around a little on the inside. I was looking forward to trying these suckers on (and I really hoped they fit right).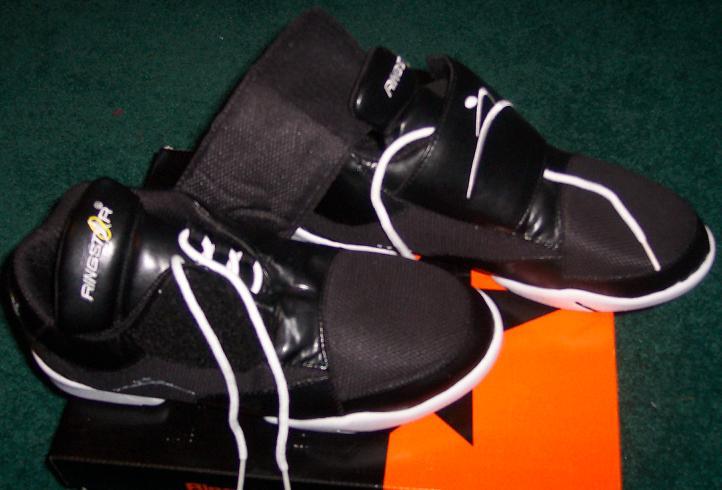 I normally wear a size 11 in adidas, so I figured what the heck – might as well go with 11. I was pleasantly surprised when they fit pretty much perfectly. Shoe sizes can be an unpredictable beast, especially with brands you are unfamiliar with. Luckily, all went well here. The padding on the inside was a funny sensation at first because it seems like you are putting on a normal pair of shoes, but you are greeted by billowy foam. Quite comfortable actually. If it weren't for the big lace strap, I think you could probably get away with wearing these in public, and doing so in comfort and style.
Speaking of style, I was also pleased with the overall appearance. Pretty sleak design. I went with a black shoe + white lettering, but there are other varieties you can check out here.
I did have one serious concern before going into actual sparring with these on – they seemed very firm and unforgiving. The padding on the inside was nice, but the outside seemed quite stiff. Furthermore, the sole seemed similar to a normal shoe. I was worried that hitting with the instep, ball, and heel of the foot would all result in partner-abuse.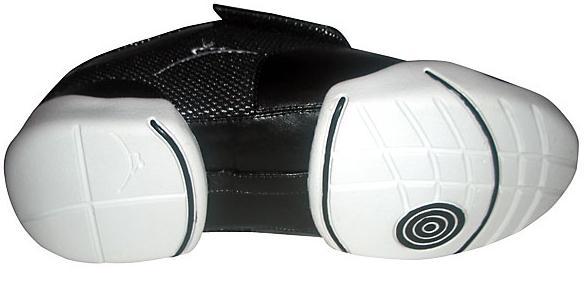 When it came time to do a little sparring, I was excited to get rolling. It was a different feel being on the dojo floor with any kind of "shoe" on. One benefit I noticed right away was that this felt a lot like being "on the street." When we spar normally we don't have any shoes on, but it's actually rare for people (men especially) to be without sneaker-style shoes. In the constant pursuit of realistic training, these fit the bill. I was also pleased with the rotation I was able to get on my pivot foot. The sole allowed for easy spinning and sliding and was not overly grippy.
Unfortunately, some of my concerns about contact were validated. When I struck my partners in the padding they noticed a significant difference between the SuperMaxx shoes and regular shoes, the impact being harsher with the SuperMaxx. Also, when I came into contact with their skin, it was indeed abrasive and a bit unpleasant. Since the goal of sparring gear is to allow solid shots without injury, the firm, shoe-like qualities of the SuperMaxx were a bit of a hindrance.
That being said, the SuperMaxx are approved by a wide variety of tournament circuits, and I can definitely see the benefit of wearing them to one of those events. Have you ever walked around on a gym floor all day in your bare feet? It gets rough and stiffens up the body. If I attend more tournaments in the future, I will take the SuperMaxx with me without question.
Overall, I think the Ringstar SuperMaxx All-Purpose Sparring Shoes are great in a lot of situations, but not all. Therefore, Ikigai108 gives them…