Bags of Character
All prices include shipping and handling within the contiguous United States. There may be an additional charge for shipments outside the contiguous United States.
Customer selects from a broad array of Satin Brocade material. All bags may not be availabe in all materials.
All bags are individually handmade.
Payments are accepted via PayPal.
Please contact Kathy at bagsofcharacter at comcast dot net for availability and/or more information.
Please scroll down for additional fabric choices.
Single Bo Bag- $30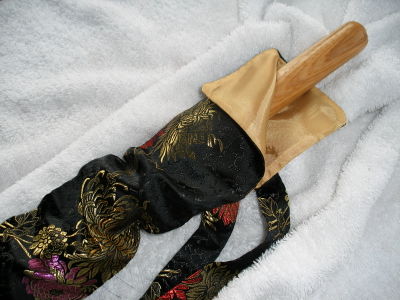 Ecu Bo or Multiple Bo Bag- $30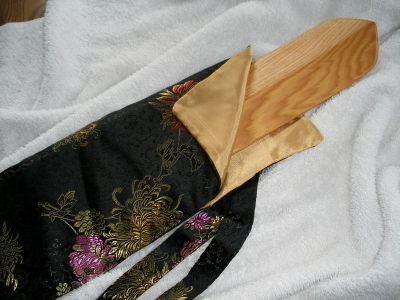 Tunfa Bag- $30
Katana or Sword Bag- $30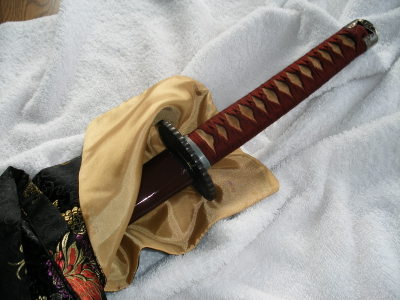 Tekko Bag- $15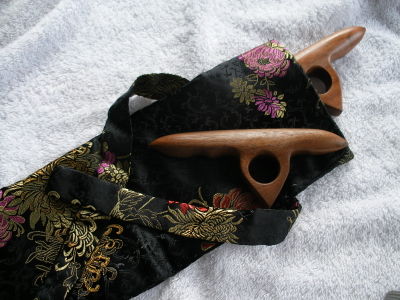 Nunchaku Bag- $15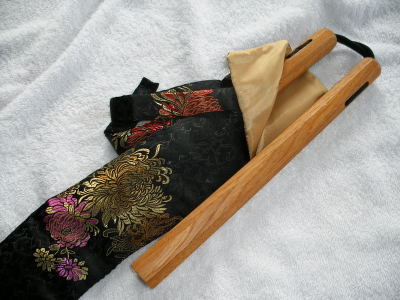 Fabric Choices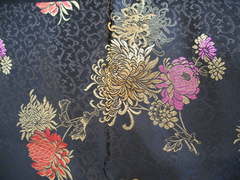 Background of black with woven black scrolls featuring a metallic gold chrysanthemum with small fuchsia and red accent chrysanthemum. Code: Black 1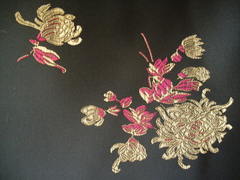 Smooth black background featuring metallic gold chrysanthemum with magenta highlights. Code: Black 2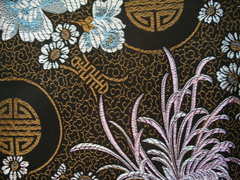 Black background with woven metallic gold Asian pattern featuring large metallic silver and soft pink spider chrysanthemum and metallic silver and baby blue flower accented with silver daisies. Code: Black 3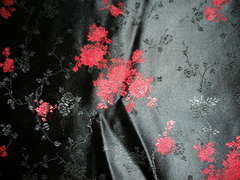 Background of black with woven black flowers featuring deep red chrysanthemums. Code: Black 4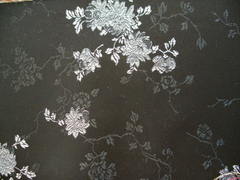 Background of black with woven black flowers featuring metallic silver chrysanthemums. Code: Black 5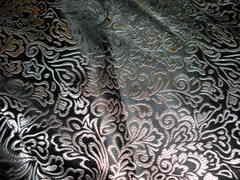 Black background with metallic silver pattern. Code: Black 6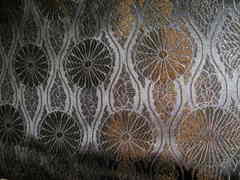 Black with woven pattern of Japanese chrysanthemums. Code: Black 7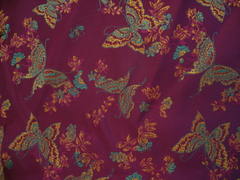 Rich smooth burgundy background featuring metallic gold and green butterflies. Code: Burgundy 1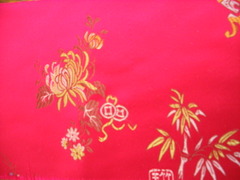 Smooth magenta background with metallic gold, brown and silver chrysanthemums, bamboo and medallions. Code: Magenta 1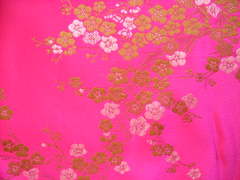 Smooth magenta background with metallic gold and silver cherry blossoms. Also available in red, gold and lime green. Code: Magenta 2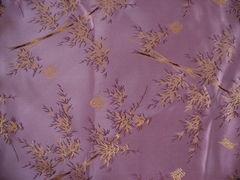 Soft lavender background with metallic gold and brown bamboo. Also available in royal blue and pink/red. Code: Lavender 1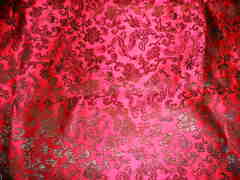 Regal red background with black woven patter of dragons and flowers. Code: Red 1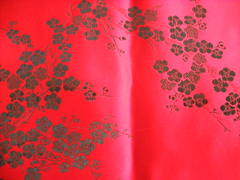 Smooth regal red background with black cherry blossoms. Also available in gold, magenta and lime green. Code: Red 2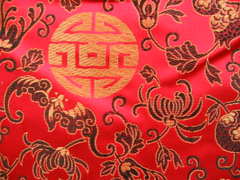 Regal red background with metallic gold medallions and black and metallic gold flowers. Code: Red 3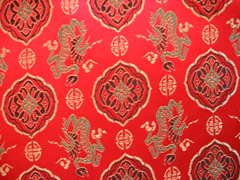 Regal red background with small metallic gold and black medallions and dragons. Code: Red 4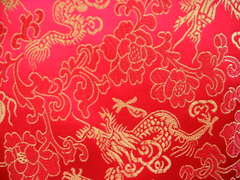 Brilliant red background with metallic gold dragons and flowers. Code: Red 5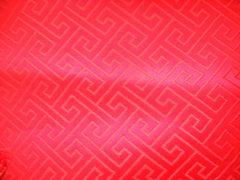 Brilliant red woven with a geometric pattern. Code: Red 6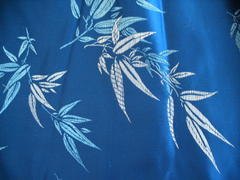 Smooth royal blue background with metallic silver and blue bamboo. Also available in brown. Code: Blue 1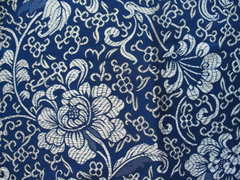 Royal blue background with metallic silver flowers. Code: Blue 2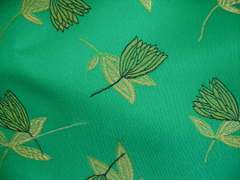 Smooth emerald green background with black and metallic gold lotus flowers. Code: Green 1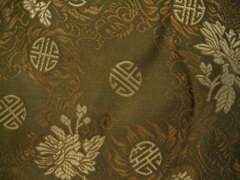 Olive background with woven green scrolls featuring metallic gold chrysanthemumns and medallions. Code: Olive 1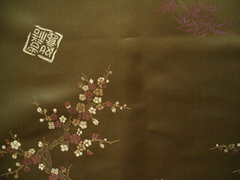 Smooth olive background featuring metallic fold and brown cherry blossoms and metallic gold Asian characters. Code: Olive 2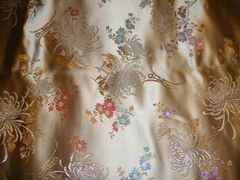 Soft gold background featuring metallic gold chrysanthemums highlighted by red and blue daisies and oriental characters. Code: Gold 1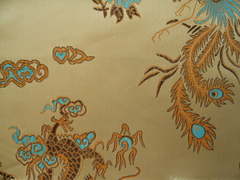 Gold background featuring metallic gold and brown dragons and peacocks highlighted with blue. Code: Gold 2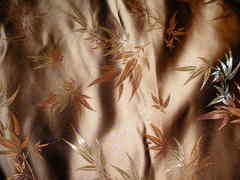 Smooth brown background with metallic gold and brown bamboo. Also available in royal blue. Code: Brown 1